I don't know when I picked up my love for maps and geography, but it was early. In my musings and map scratching a few years ago, I started to notice the number of places in the U.S. that bear the names of Jesuits. There are quite a few, some more obvious than others, like Michigan's St. Ignace or Marquette. In the fall of 2014, I made a road trip across the country to visit the Jesuit-named sites.
My first destination was just a bit off the road to Cincinnati, a suburb of Louisville called St. Regis Park. St. John Francis Regis worked in villages in the mountains of eastern France at a time of a lot of religious fighting. His grave became a pilgrimage destination, and he became a patron of pilgrims. The hotels that bear his name seem to reflect this, though their standards of luxury hardly reflect this simple man.
After a night with the community at John Carroll University, I moved on to Ann Arbor and then on August 31 to the Pere Marquette River at Ludington, Michigan. The river also widens here to form Pere Marquette Lake. It was here that Jacques Marquette died on May 18, 1675.
Late in the afternoon I visited the marker at the place where Marquette was first buried. It is a large stone cross in a beautiful setting, though between the shrine and Lake Michigan there are some new homes. Presuming this is the correct site of his death, it does not quite fit the contemporary descriptions. Besides the new houses along the shore, some sand dunes have formed between here and the open Lake Michigan. But still it was an evocative setting.
My next stop was Charlevoix, about 140 miles away, with a lot of rain to slow things down.
But once I got there I found it a really neat town. It is named for the Jesuit Pierre François
Xavier de Charlevoix, who traveled out west from Quebec to map and describe what French
authorities considered their possessions.
I moved on to St. Ignace, crossing the Mackinac Bridge to the Upper Peninsula.
I found a motel and then took a walk. Later I drove out to the Marquette National Museum, which I had seen years before. Back in the center of town I found – somewhat by accident – Marquette Park. A marker there says that this is his burial site.
Next morning I went back to the park with the Marquette grave. Not much room for pious thoughts. The road I'd driven on last night was now gone, all ripped up and guarded at each end by flaggers. A phone squawked in the back of an open car across the ripped up street. I moved on just before the weed whackers came by.
Heading east along Lake Huron, I reached a spot from which I could see Marquette Island and Marquette Bay. Marquette is a large island in a group along the northern shore of Lake Huron; it is a summer home to visitors but has no roads or access
other than private boat. From there I went north to Sault Ste. Marie, which has
strong connections to Jesuit history.
"As a lasting tribute to the memory of Father Pierre Jean De Smet of the Society of Jesus who for over 30 years offered his life in the service of the Indian people traveling far beyond the Rocky Mountains and sharing with them his deep love of God and Country."

From Marquette, Michigan, I drove on to Wisconsin. Marquette is clearly a big name around here. Claude Allouez, his Jesuit superior out on these missions, is not so famous. A monument to his memory crowns a hill there.
If Claude Allouez is not so well known as Marquette, still he lends his name to a little town; to two of them to be precise, Allouez and New Allouez, and their Allouez Township. Just to see if he was remembered, I asked the young woman at the BP station who he was; she didn't know. In fact, he worked longer than Marquette and in more places. Most Jesuits are more like Allouez than Marquette in that their lives are quiet.
As I drove on, I thought about how Marquette and the other early explorers found their way here with no paper maps, no Google map search. They had local guides who they trusted, much as I have often asked for directions. It wasn't Marquette who put his name on the map directly. It was others who wanted to note: He was here!
On Sunday morning I drove through town to St. Francis Xavier Church in De Pere, which borders Allouez. The church must be near to where Claude Allouez built his mission named for Xavier, though I do not know if the exact spot is known. The location is just above the last set of rapids before the Fox River empties into Green Bay, an arm of Lake Michigan. These rapids received the name Les Rapides des Pères, "the Rapids of the Fathers," referring to the Jesuits who lived there; over the years the name was rendered simply as De Pere.
Allouez and De Pere were the last goals of the first half of my trip. I left them behind with a sense of accomplishment. I stopped in Milwaukee briefly to visit a friend at Marquette University High and then proceeded on to Chicago.
The second half of my journey began on Sunday, September 21. Just to review my goal and ground rules for deciding where to visit, I intended to visit all the cities, towns, counties, and also the geographic features in the United States that are named for Jesuits. Forests, parks, streets, buildings, schools, churches, etc. are not included since it would be impossible to visit all of these in the two months I have been given.
There had been a lot of reference to Jacques Marquette in the previous week, and I knew there was more to come. Aptly enough, I passed by Marquette University.
I crossed the Mississippi to Marquette, Iowa. Marquette's party was more likely on the eastern bank at Prairie du Chien, which is near where the Wisconsin flows into the Mississippi. This is where the French group first spied the great Father of Waters that they had heard so much about. Here they turned south, going with the current. A statue group in the town includes Marquette along with other early explorers.
I did not go with the flow from here, but headed northwest towards today's destination, De Smet, South Dakota. De Smet was a Belgian Jesuit who traveled as a missionary through the upper Midwest and the Northwest as well as the Canadian Rockies. He was a strong advocate for the indigenous communities, and one photo shows him with a group of indigenous leaders at the White House.
As I drove north towards De Smet the next day, I was thinking of how to describe this land. Corn, wheat, other things growing in the fields. Occasionally broken by a patch of trees that looked like those places where you see deer crossing signs. De Smet is really taken up by memories and places associated with Laura Ingalls Wilder. This is where she sets of lot of her book Little House on the Prairie. I went into a gift shop just for some directions. The woman there told me about Washington Park at the other end of town (not far away!) where there is a statue of De Smet. A little further on I spotted a tourist info office, which also seemed to be city hall. Two women there were interested in my quest. One had written a history of the statue and the other had been around for its dedication. The statue is a replica of one in Dendermonde, Belgium, De Smet's birthplace.
I really got into the English version of the inscription on the statue: "As a lasting tribute to the memory of Father Pierre Jean De Smet of the Society of Jesus who for over 30 years offered his life in the service of the Indian people traveling far beyond the Rocky Mountains and sharing with them his deep love of God and Country."
So what did I accomplish? I connected a lot with Jesuit history and the many ways in which the missionaries connected with the people. For every famous one with mountains and lakes and cities named for him, there are hundreds who worked with equal zeal and imagination to serve the mission.
If having things named for one were a contest, Marquette would certainly win. Strangely, Regis is second, ahead of St. Ignatius Loyola even if one counts his ghost towns. These places are places because the things that happened there are remembered in story and monument, in admiration and in prayer. The places could be inspiring or maybe just curiosities, but the miles between them for me were filled with memories and prayers and gratitude. And the story goes on!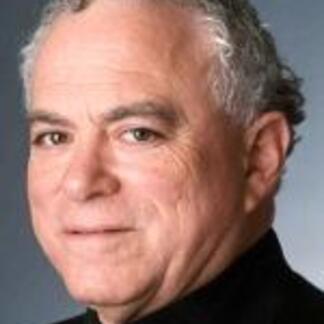 Fr. Ed Schmidt, SJ,
former Provincial of the Chicago Province of the Society of Jesus, is the Senior Editor of
America Magazine,
and Editor of
Conversations
Magazine
.